The brief for this project sounded as following: "Design a new system that allows a daily user who uses the metro everyday or an-out-of-town visitor who will use the metro just once to get access to the metro, on time, without having a physical NYC metrocard on hand."

I thought about connecting the purchase of tickets directly to the users credit card and using the credit card as a way to access the metro platform, but I ended up choosing to design an app, as most people these days have their phone closer than their wallets, and using a credit card could create an even bigger risk of theft in the metro. 
In this project, I focused solely on the user flow and the UI, and it is therefore build on own experience and assumptions, which needs to be checked and tested to be validated.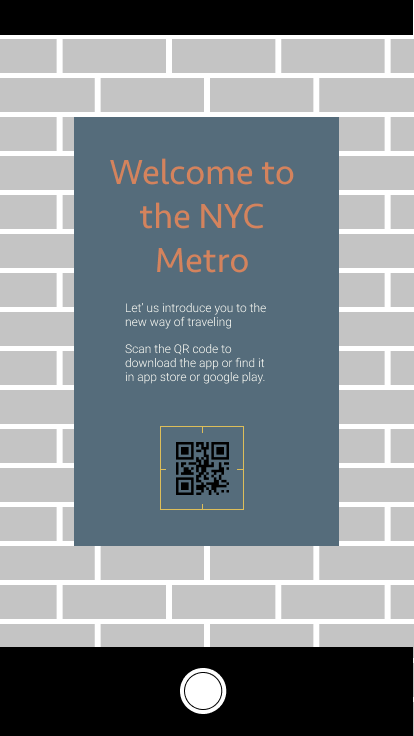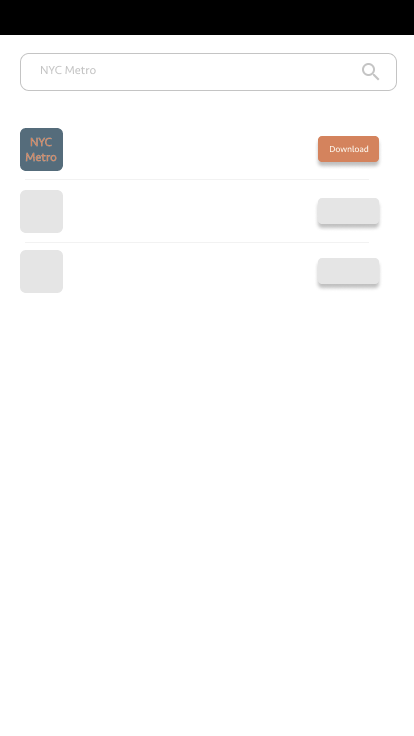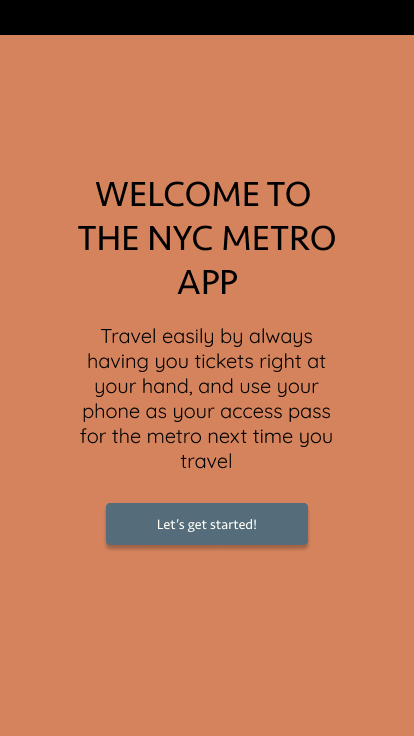 In order to make the app easily accessible for new passengers, I created a poster with a QR code for direct download, which passengers can quickly scan with their camera and be lead directly to the download. This process needs to be quick and easy, as users might be doing this on the fly.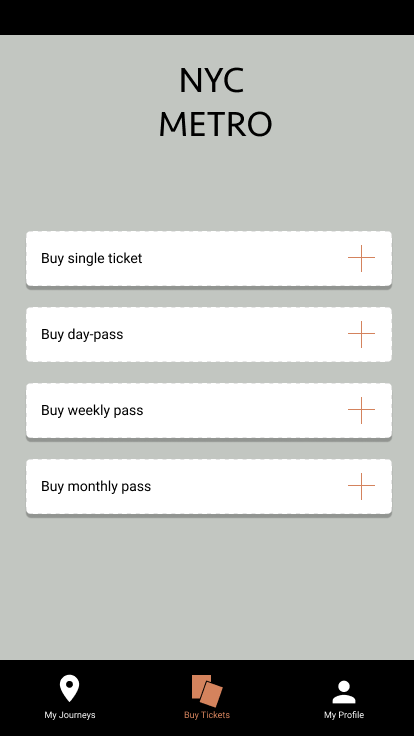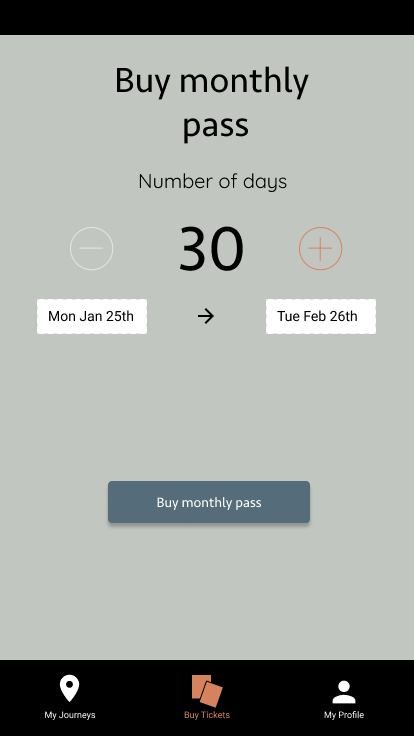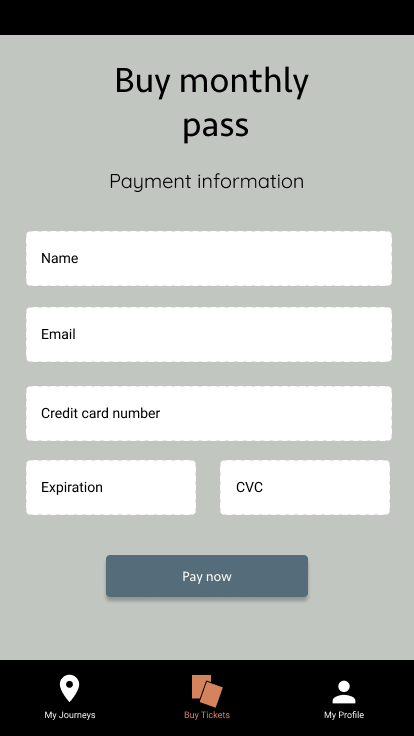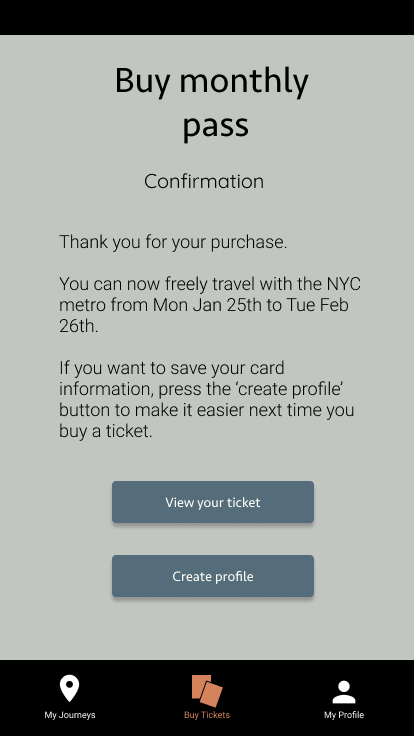 The app needed to fulfill several functions in order to meet the needs of both regular passengers and tourists. I therefore chose to create four types of tickets: a single ride ticket, a day-pass, a weekly pass and a monthly pass. The checkout process is made short and simple by only asking for name, email and credit card information, which means you can quickly buy a ticket on your way to the metro, and further, it provides the option of creating a profile and saving your credit card information for your next purchase.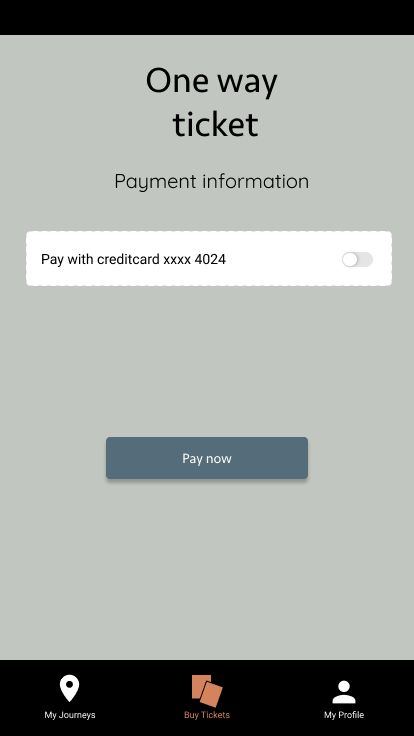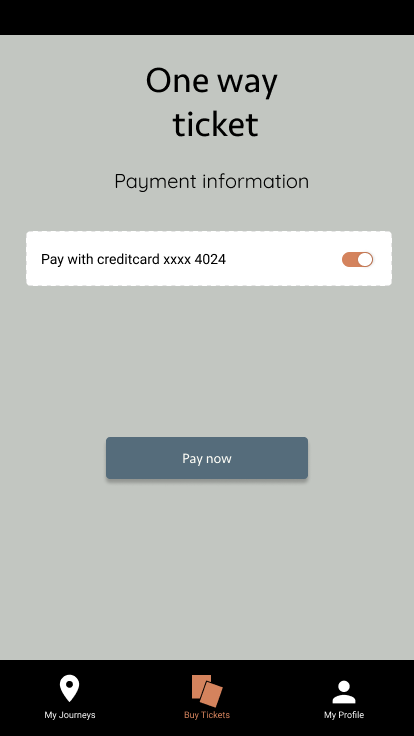 With a profile, the payment information is saved and easily accessible when purchasing a ticket. Other payment options could be easily included here, or added via the profile menu.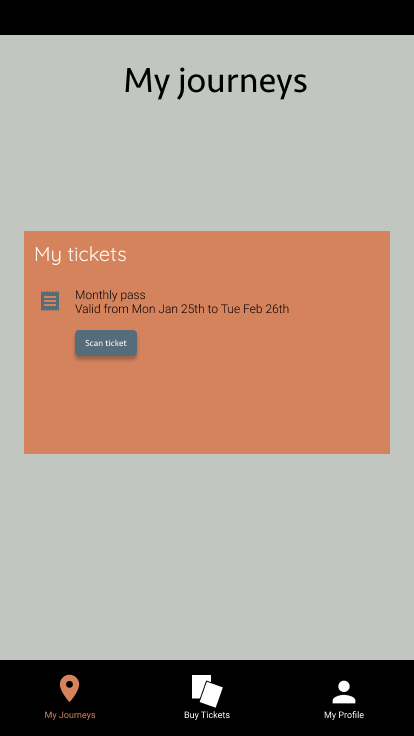 Once the ticket is purchased, the users can simply use the NFC technology in their phone to scan their ticket, or they can open the ticket, which displays a QR code, which can be scanned by the metro gates. 

Reflections
This project focused solely on the UI, but as a UX designer, I would love to do more research on this project to improve it even further. The UI focuses on functionality and simplicity in order to make the users journey as convenient as possible.