This project looked at the stakeholders, ecology mapping and user journey of buying digital tickets for public transportation. It is a complex stakeholder landscape, and as there has been little competition, user experience and usability has not been given much attention.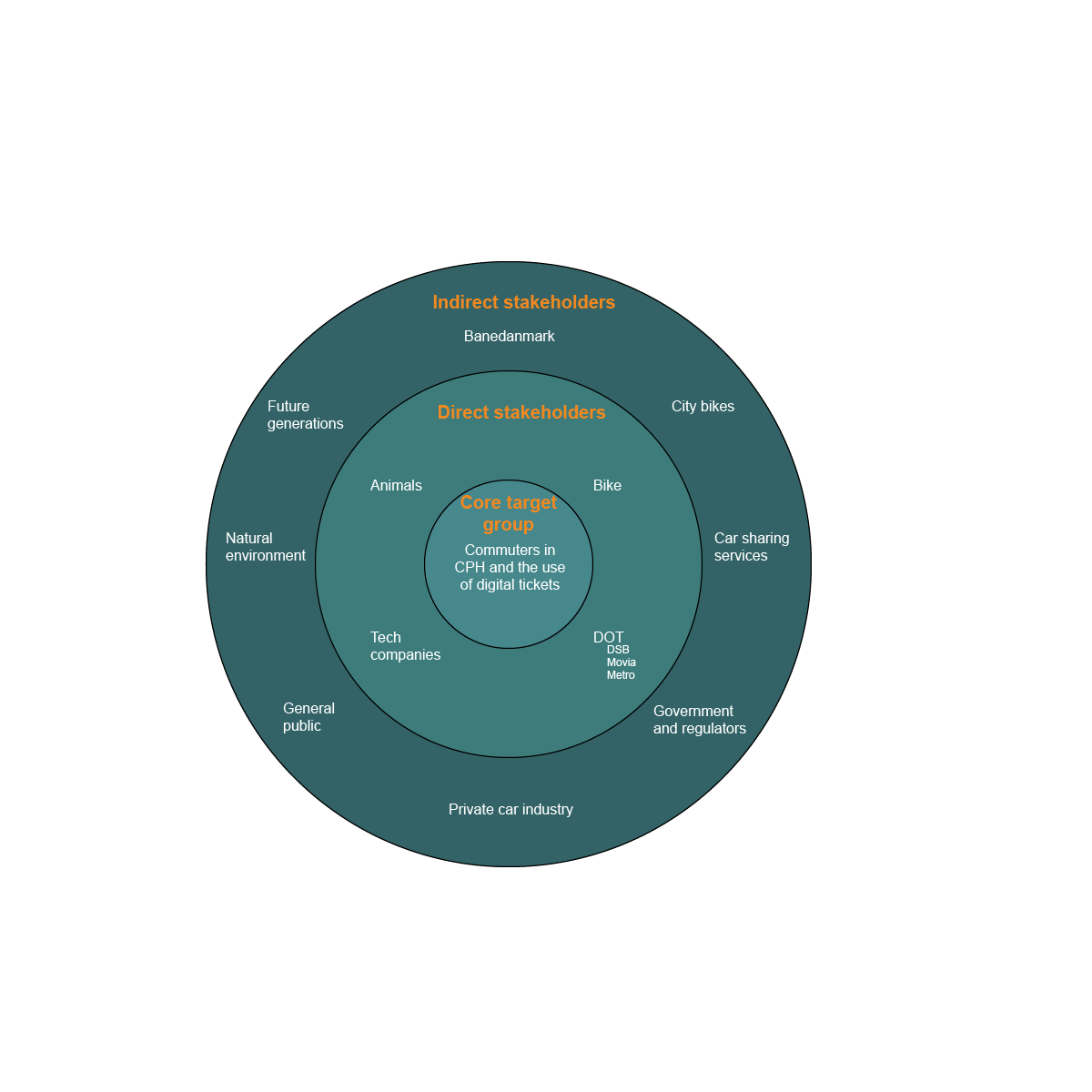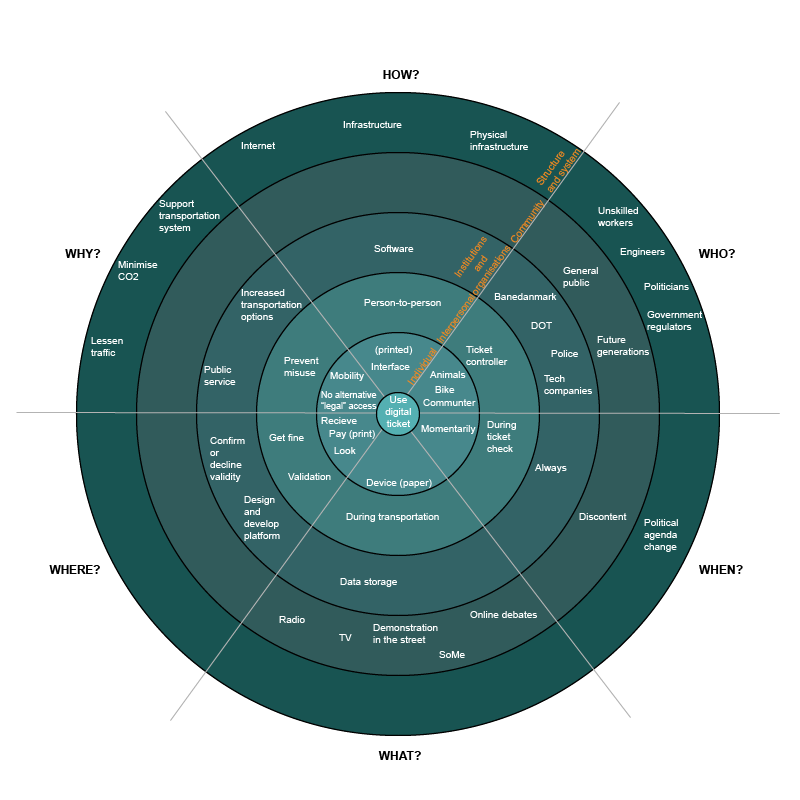 Digital tickets has been on the rise for many years, but the complex stakeholder landscape has created a challenge, as several of the direct stakeholders has chosen to create their own solution for their own form of transportation. However, customers do not see them as separate companies, they see them as the entity of public transportation. 

The blueprint below describes the journey of buying a digital ticket (sms ticket in this case) from a bus stop to the customers final destination. The main challenge here is figuring out the name or number at the bus stop where you are and how many zones you need to get to your destination. 

Solution
A solution to this could be a web-based digital tool, similar to 'Rejseplanen', which could be prompted by scanning a QR code at the bus stop. This tool would know where you were, and by typing in your destination, it would return the number of zones you need. It could also ask for type of ticket, and hereby create the text for the sms ticket. Copy the code from the website and send it to 1415, and get your ticket as an sms as usual.